What is BC Cross Country Skiing?
Backcountry cross-country skiing (sometimes called off-piste skiing) is any type of skiing done outside the patrolled boundaries of a ski area. We use skis that are slightly wider and more stable than cross-country skis (walking skis). The skis have edges and the bottom of the skis are structured for walking. You can walk more smoothly than snowshoes, and you can also slide like normal skis. We use light and comfortable boots like trekking shoes.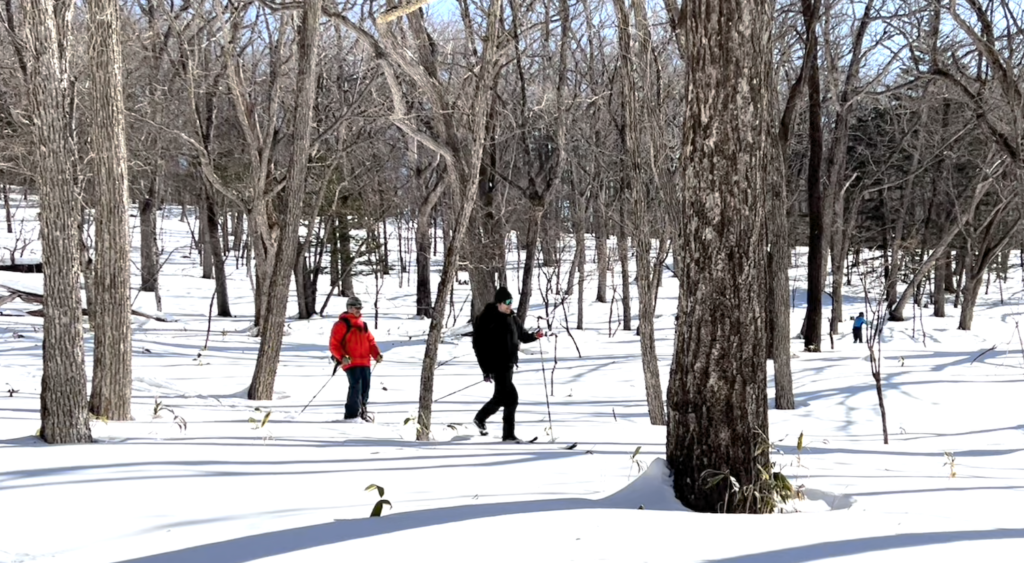 BC Cross Country Skiing at NAOC
"Real powder snow is here!"
Oku-Nikko is one of the few places in Honshu where you can find high-quality powder snow. Walk slowly through the virgin forest dyed in pure white with the BC Cross Country.
If you look around…There are many footprints of wild animals such as deer, rabbits, squirrels, and foxes! If you're lucky, they might show up.
If you stop and feel the crisp breeze and listen to the sounds of nature, you may discover something new.
There are plenty of charms even in the severe cold season when it snows! We will guide you to a tour where you can experience nature as a whole.
Available Season
January 9 to late March, 2024
Place/Time
We can meet at either of these two places:
1. [NAOC Nikko Base]
● NAOC Nikko Base 09:30
3-11 Honmachi, Nikko City
*If you are coming by train, we can pick you up at Tobu Nikko Station. (Pick-up time is 9:15)
*We have some space where you can change clothes here.
*We will head to the field from the meeting place by NAOC's car.
*Those who meet at NAOC Nikko Base or Tobu Nikko Station will be sent back to NAOC Nikko Base or Tobu Nikko Station after the tour ends.
2. [ZEN RESORT NIKKO]
● NAOC Winter Base Zen Resort Nikko 10:00
2482 Chugu Shrine, Nikko City
*We have some space where you can change clothes here.
*We will head to the field from the meeting place by NAOC car.
*You can have lunch after the event if you wish. (Extra charge)
https://www.zen-nikko.com
*Please contact us if you would like to be pick up and dropped off at Yumoto Onsen.
For guests staying around Yumoto Onsen will be picked around 10:00.
Duration
2.5 hours in the snow field
●End time
ZEN RESORT NIKKO around 14:00
Nikko Base / Nikko Station around 15:00
*Please note that the end time may vary slightly.
Price
¥12,000 (Insurance fee of 500 yen included)
*Payment is by credit card. After confirming your reservation, we will send you an invoice from Square's payment system.
Reservation
Please send us the following information to the address below.
・Participating tour name
・Participant names (Please include the names of all participants)
・Number of people
・E-mail address (only the representative is fine)
·Phone number
·Address
・Where you would like to meet up
・The number and size of rental items
Price includes
・Guide fee
・BC cross-country ski set (skis, poles, boots)
·Insurance fee
·Consumption tax
Clothing/Belongings you need to bring
・Coldproof, windproof, waterproof jacket and pants (skiwear is also acceptable)
・Body wear with high heat retention
* It is desirable to wear clothes that are easy to put on and take off, and that allow you to adjust your body temperature.
・Inner with heat retention and quick drying
*Chemical fibers are preferable.
·Down jacket
* Mainly worn during breaks. It will be pretty cold, so be careful not to get cold.
・Gloves
・Knit cap
・Sunglasses or goggles
※It is quite dazzling in good weather.
·Ruck sack/Back pack to put in your clothes and water bottles.
・Light meals and drinks
*It's good to have two drinks, one hot and one cold!
[Rental Items]
Snow wear top and bottom set: ¥2,000 Gloves: ¥500
*Please let us know when reserving if you would like to rent.
Participation conditions
15 years old and over (It is a gentle up and down course)
Holding conditions
It will be held with 2 or more people.
It may be canceled due to wind and snow.
*In case of cancellation, we will comprehensively judge the weather forecast and the condition of the field, and will contact you by 19:00 the day before. However, since it will be a matter of nature, there may be cases where sudden cancellation is unavoidable. Please understand this point and reserve.
We will refund the full amount when we contact you to cancel or cancel due to weather etc.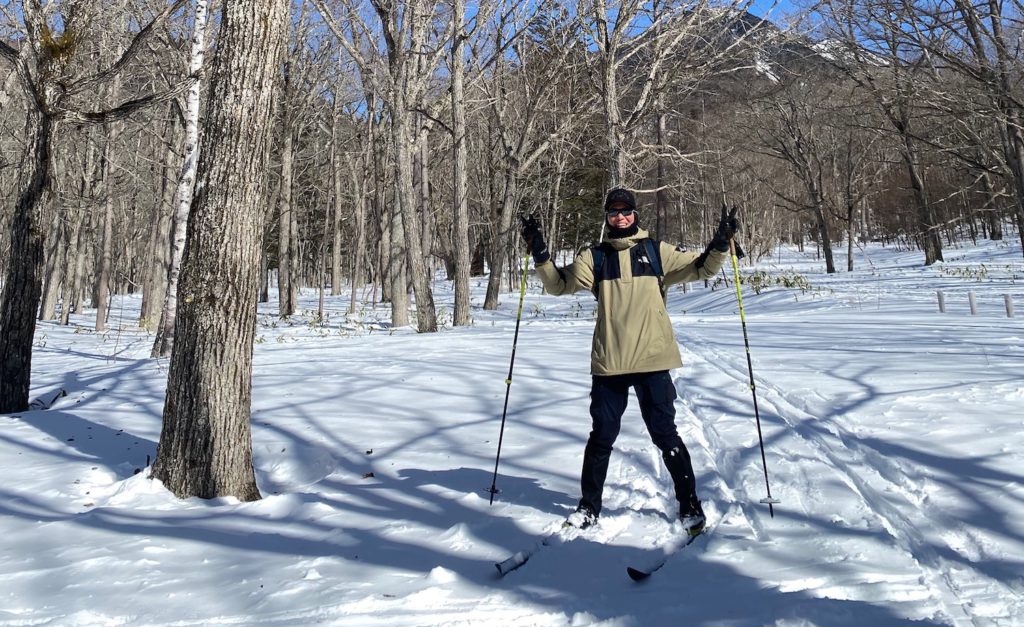 Start (Around 10:30)
After finishing the lecture and warm-up, and putting on the skis…
Let's go to the snowy forest of Oku-Nikko!
● [Even beginners can enjoy]
◇ Travel distance is about 1.5 to 2 km. It will be a course based on gentle ups and downs.
◇ Full rental equipment available!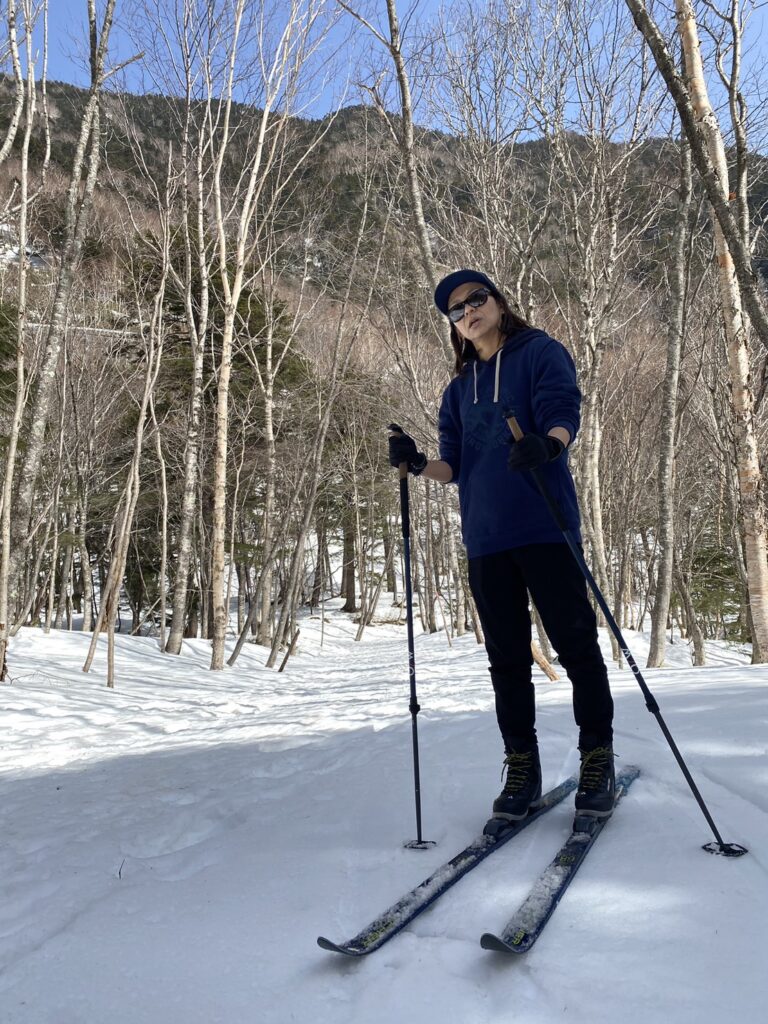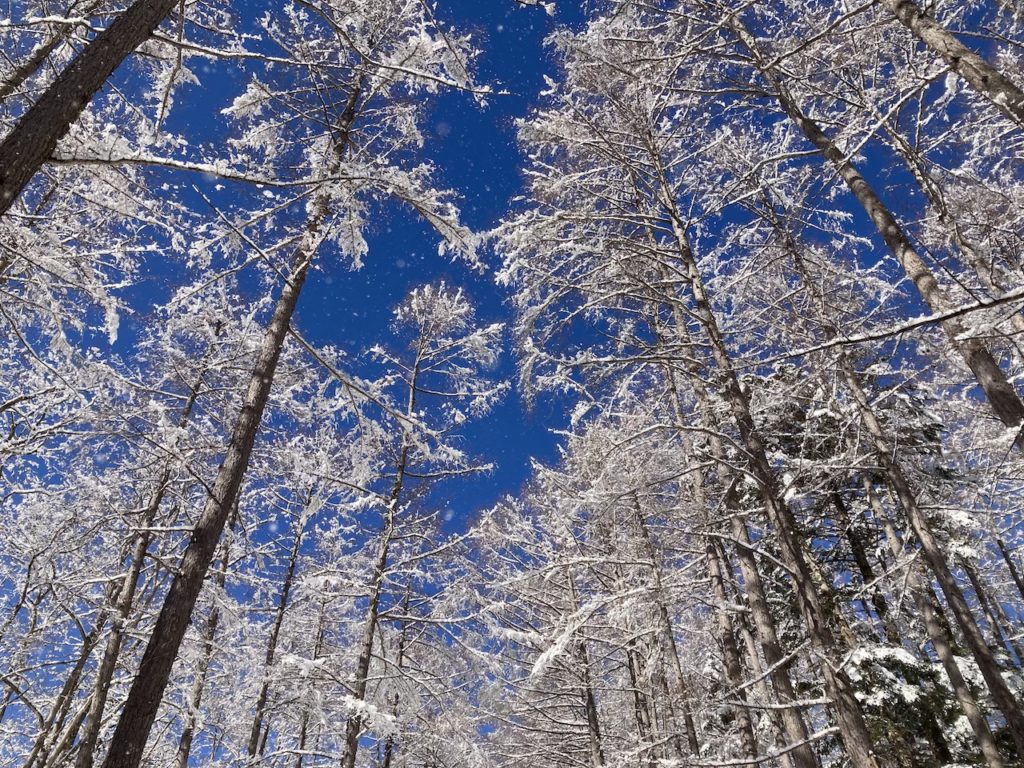 Tour FAQ