This is a cycling tour where you can run off-road and on-road, feel the change of seasons, and run through Nikko, a little-known spot that is not listed in guidebooks.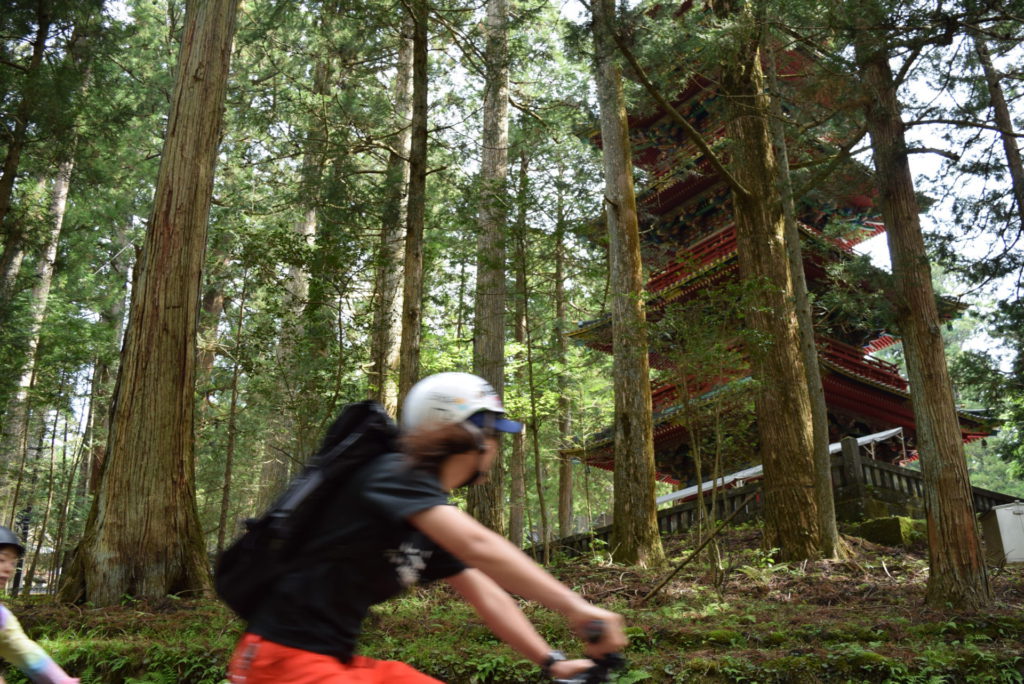 You will bike through the bustling town of Nikko and through the World Heritage area, feeling the wind of the mountains and the murmuring of the river.
If you run a little actively off-road along the Oyagawa riverbed, you will come across the old Nikko Suginamiki road, lined with cedar trees that are over 300 years old.
While watching the long passage of time since the Edo period, the ancient roads rooted in this land will tell us something. It would be nice to park your bicycle, stop by a clear stream, lie down in a field and look at the sky.
Let's take a look at the surrounding nature as well as the historic buildings.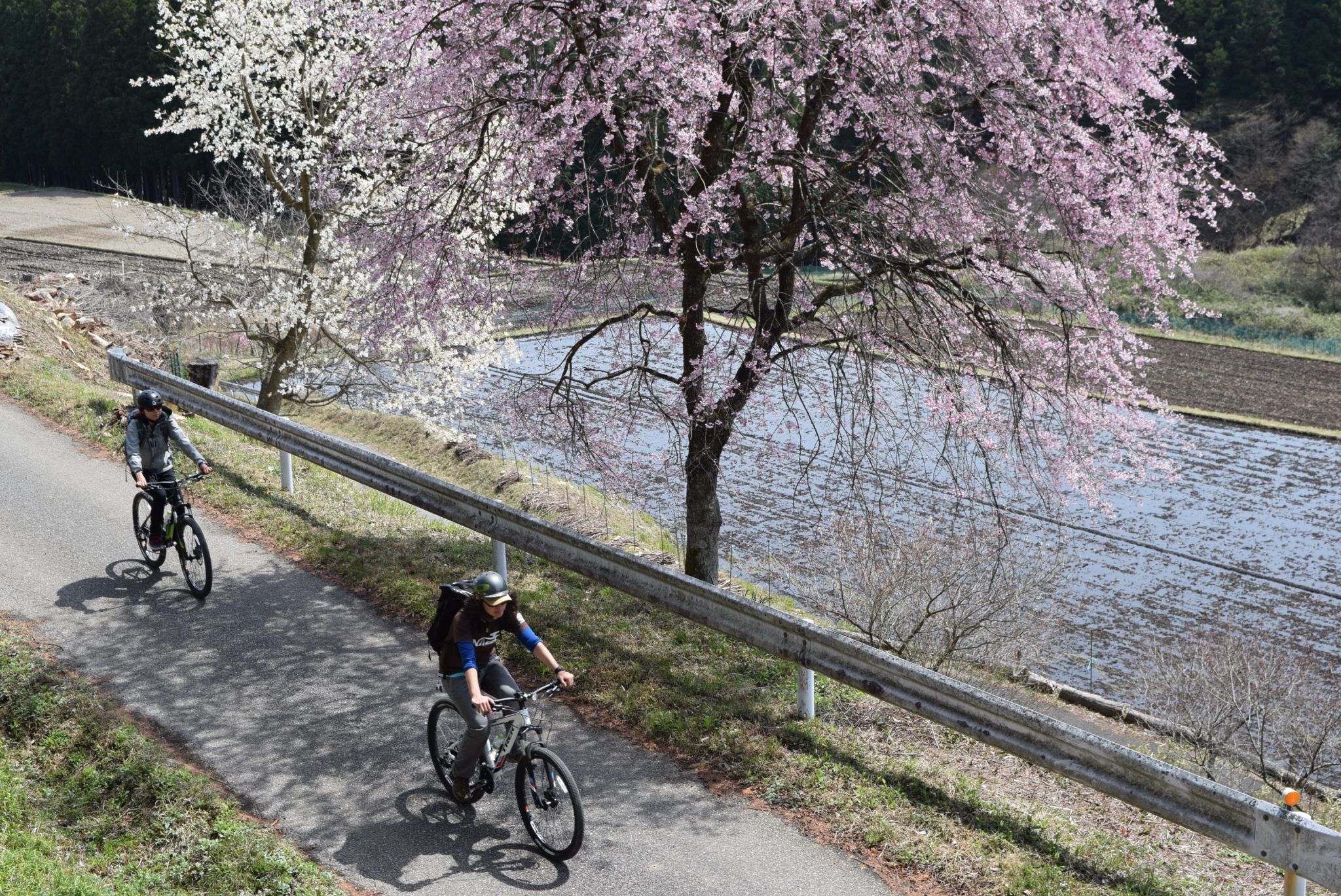 The real pleasure of this tour is to take pictures of the majestic Nikko mountain range and the trees that change color depending on the season.
Cycling in the World Heritage area → Urban area of ​​Nikko → A little off-road cycling along the Oya River → View point overlooking the Nikko mountain range → Cycling along Nikko Suginamiki Kodo → Urban area of ​​Imaichi
*Scheduled distance to travel is about 12km, with downhills.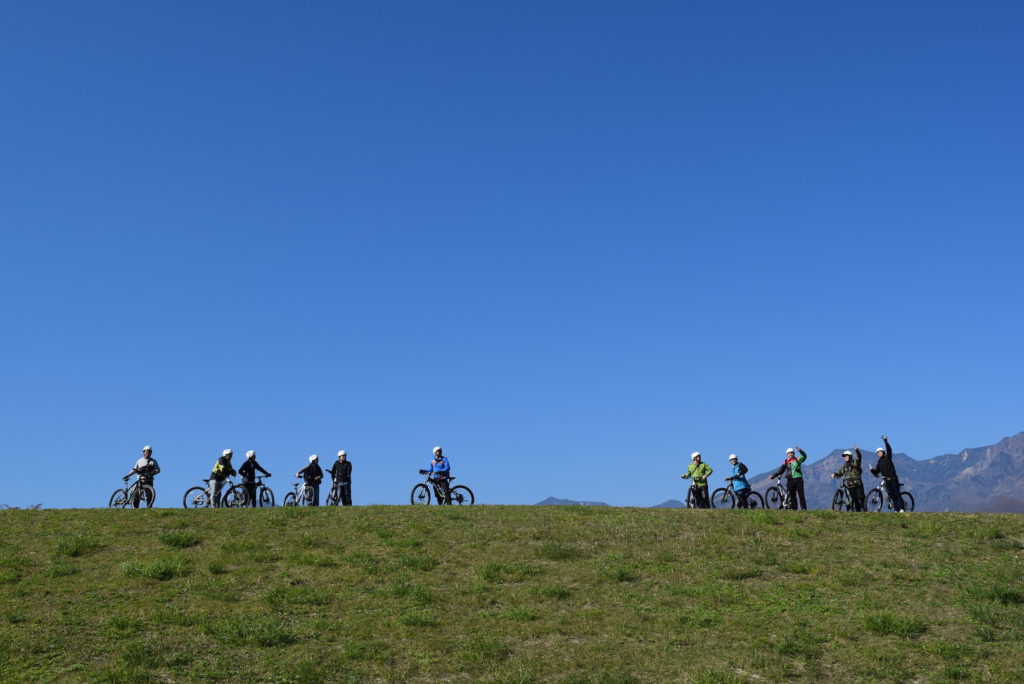 Season
From early March to late November
Meeting place/time
NAOC Nikko Base
3-11 Honmachi, Nikko City, Tochigi Prefecture

Morning session 09:00
Afternoon session 13:00

*The above times are departure times. Please come to the meeting place approximately 15 minutes before.
*We offer a free shuttle service from nearby inns and Nikko Station. Please let us know if you would like one.
*If you are driving, please use the nearby paid parking lot. Time Space Nikko Yasukawacho is the closest parking.
Required time
About 3 hours

*Time from arrival to departure

●End time

Morning session around 12:00 
Afternoon session around 16:00

*Please note that the end time may vary slightly.
Price
・Above age 15: ¥10,500 (Additional Insurance fee: 500yen)
・Age 6-14: ¥8,500 (Additional Insurance fee: 500yen)
Price includes
・Guide fee
・Rental MTB
・Helmet
・Glove
・Insurance fee
・Consumption tax
Clothing/Belongings
・Clothes that are easy to move
in * Depending on the trousers, the hem can easily get entangled in the chain.
・Drinks
・Rucksack
*MTB does not come with a basket.
《Things that are good to have according to the climate and weather》
・A jacket that is cold and windproof ・Body wear with
heat retention
*It is desirable to wear something that is easy to put on and take off.
・Rain gear
*Used during sudden light rain.
・Gloves
*Those with heat retention.
・Knit hat
・Neck warmer
[Paid rental] Backpack: ¥300
*Please let us know when you apply.
[NAOC's commitment]
1. Rental MTBs are made by the world's leading manufacturer "TREK".
2. This is a full-fledged cycling tour where you can enjoy both off-road and on-road.
3. You can attach a 500ml PET bottle to the drink holder.
4. We will show you deep Nikko that is not listed in the guidebook.
Participation conditions
Beginners from children to adults are
welcome.

●We have bicycles that can be used by elementary school students and up. Please let us know the height of the participants at the time of application.

*Children under elementary school age must be accompanied by a guardian.
*Participants who are drunk, have a hangover, or are pregnant will not be permitted to participate.
Holding Conditions
It will be held with 2 or more participants.
It will be canceled in case of rain.

* In case of cancellation, we will comprehensively judge the weather forecast etc. and will contact you by 19:00 the day before. However, since it will be a matter of nature, there may be cases where sudden cancellation is unavoidable. Please understand this point and apply. We will refund the full amount when we contact you to cancel or cancel due to weather etc.
Tour Image
※The written time is the approximated time
・Arrival & Reception (08:45/12:45)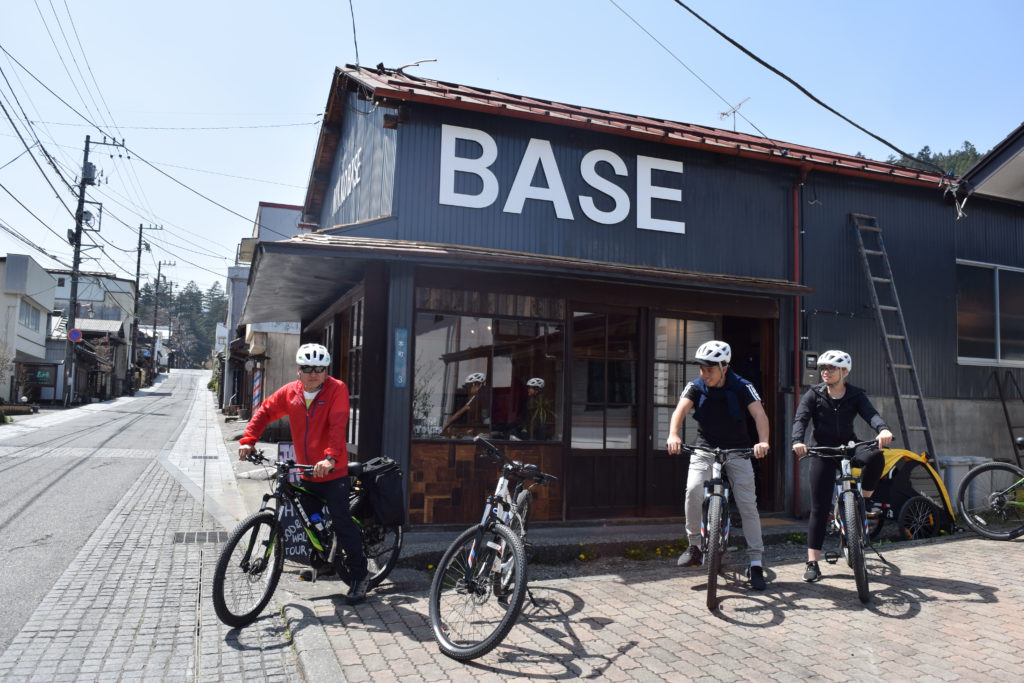 Start (09:00/13:00)
We will first show you some instructions and will start the ride!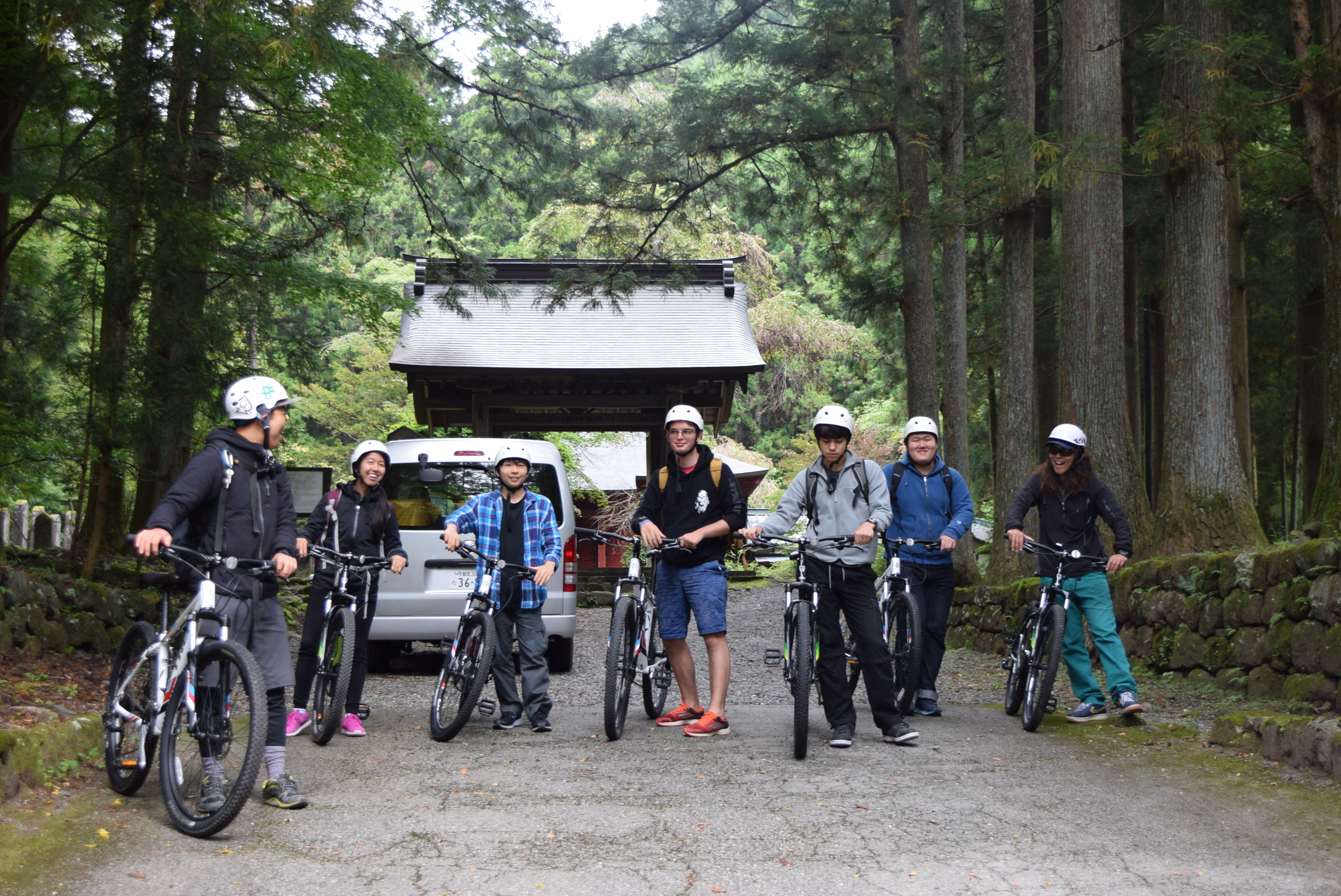 Starting from the world heritage area.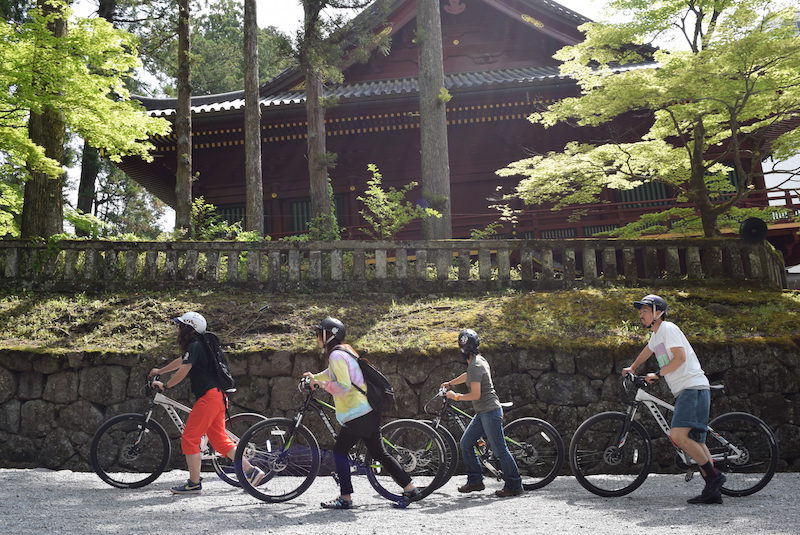 There are many noble cherry blossom trees around that are beyond 100 years old!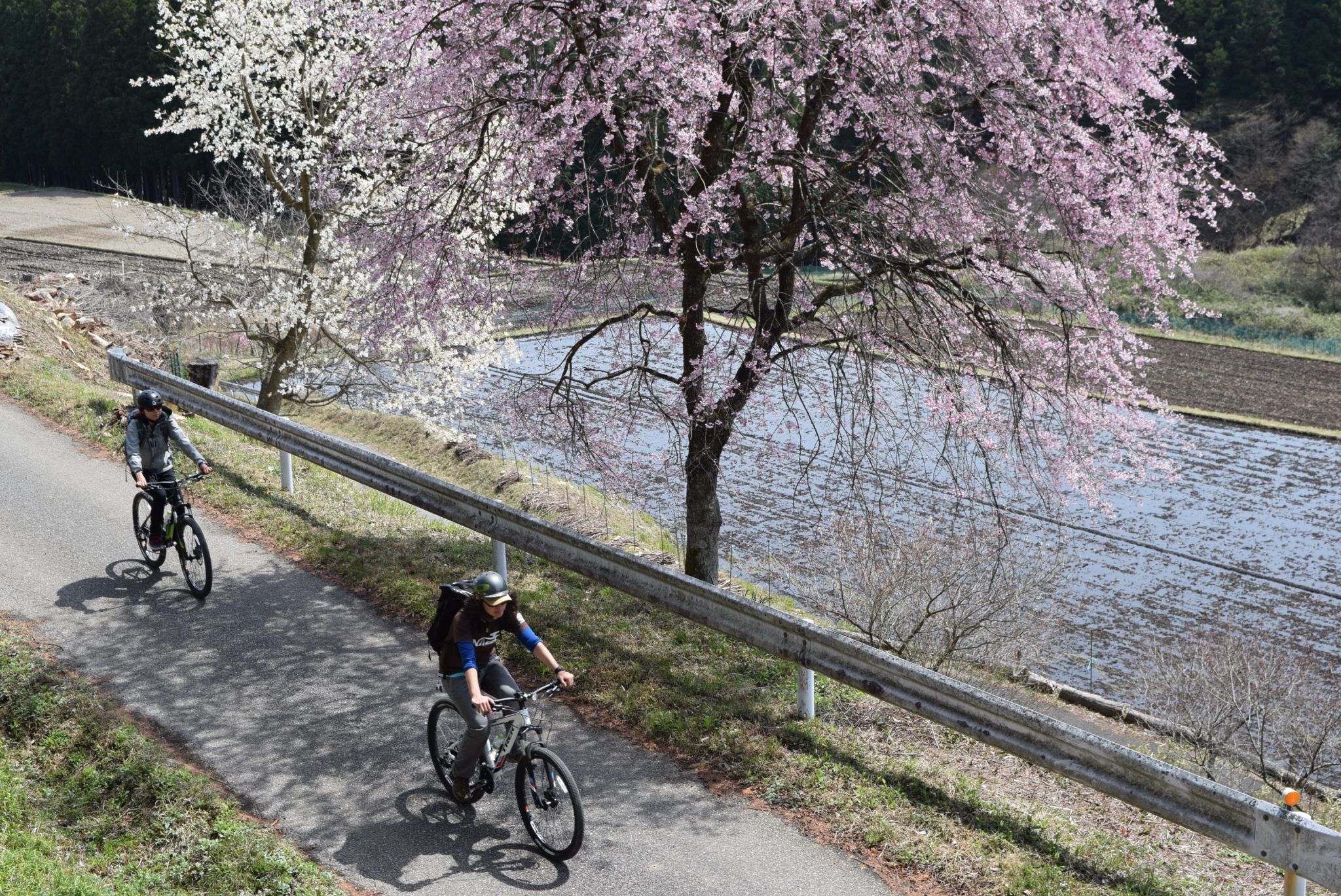 We will also cycle past rice fields and farm lands。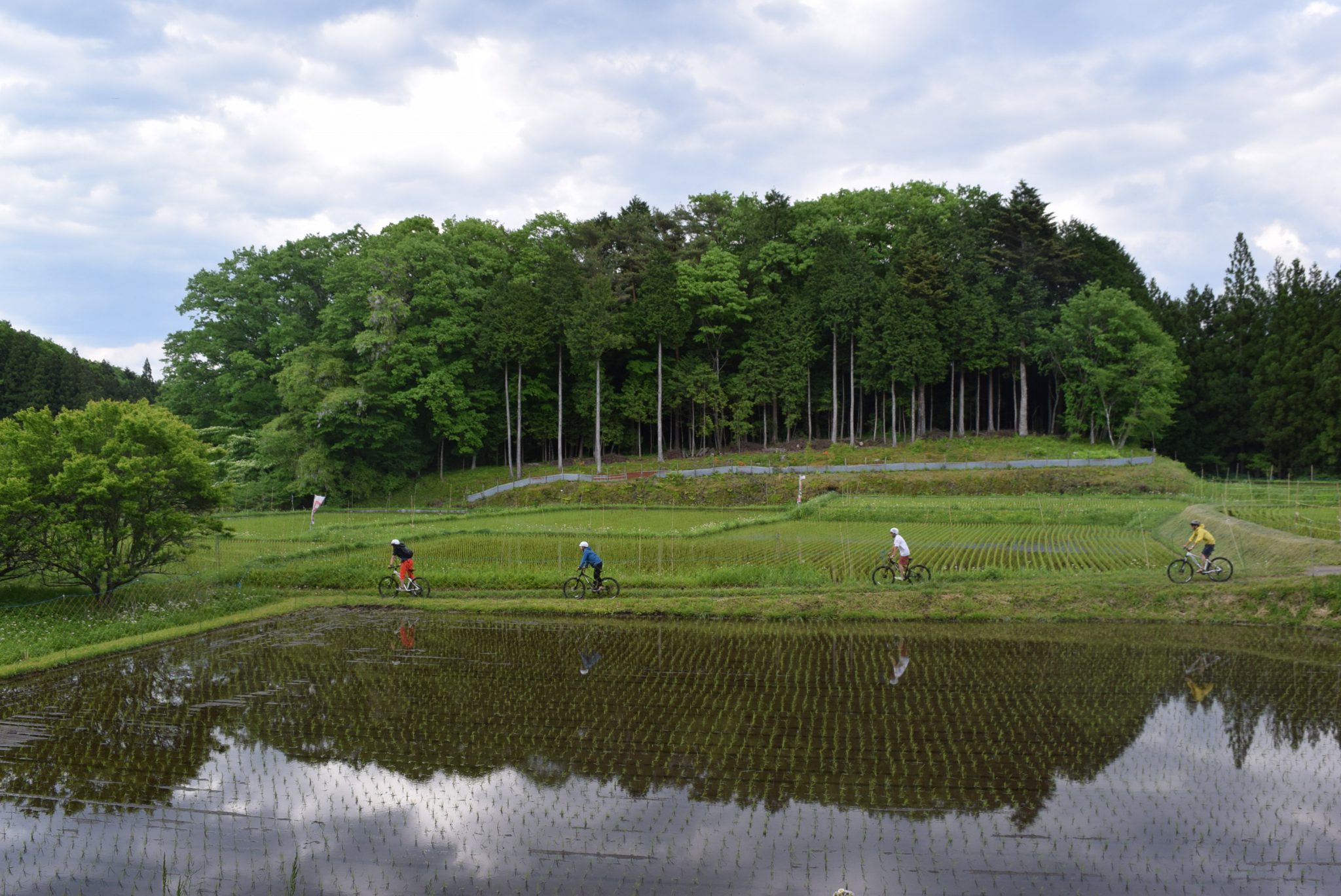 Of course, the famous autumn leaves of Nikko are majestically elegant.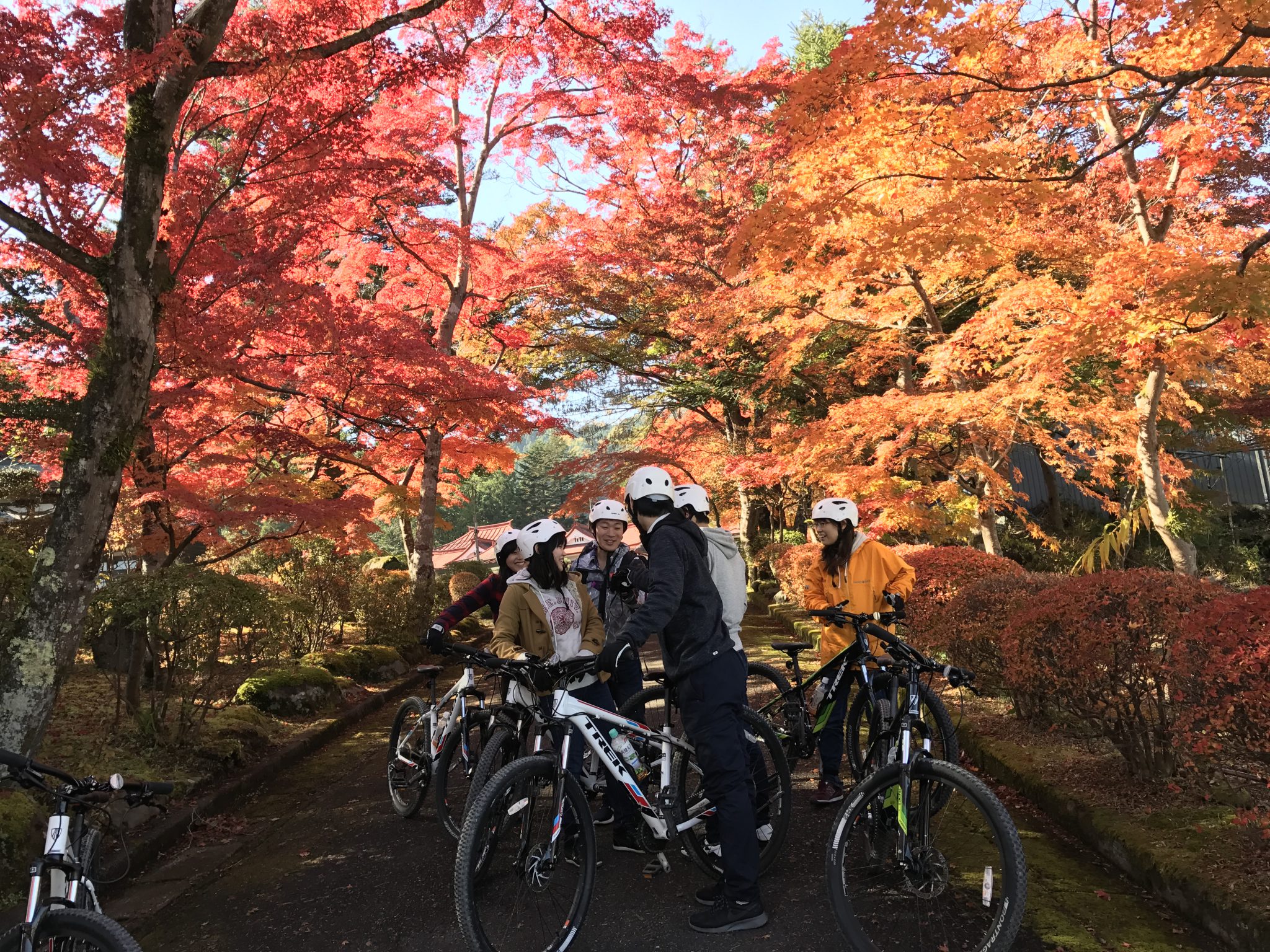 We can enjoy the old landscape of Nikko together with the beautiful Japanese season.
After we ride through the longest cedar tree road in the world, we are close to the goal!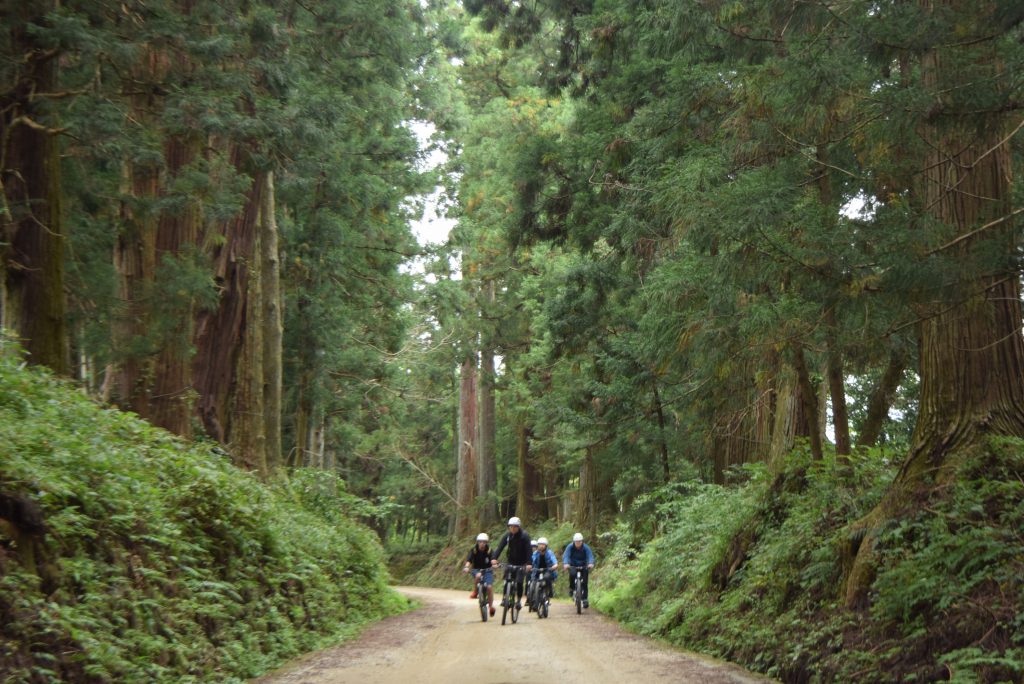 Goal (11:15/15:15)
またNAOCの車でベースまで戻ります。
Farewell (11:45/15:45)
We will arrive back to NAOC NIKKO BASE. Thank you for visiting!
If you are stuck on what to eat for lunch or sight seeing, feel free to ask us.
We are happy to help you with anything.
Reservations

OR
email us at [email protected]