There are two courses to choose from for this cycling tour, and because we will ride E-bikes, the uphill is easy!
This is a limited and completely private cycling tour.
STAY WILD COURSE:
This is a course where you can discover all the nature of Okunikko such as mountains, rivers, lakes and marshes. We will ride through the mountains, park the bikes and hike, and you'll see a lake popping up in the woods. Feel the sound of the wind, the shimmering trees, the flow of clouds and the nature.
Course layout: Riding around 1400m to 1250m above sea level, for a distance of 20km.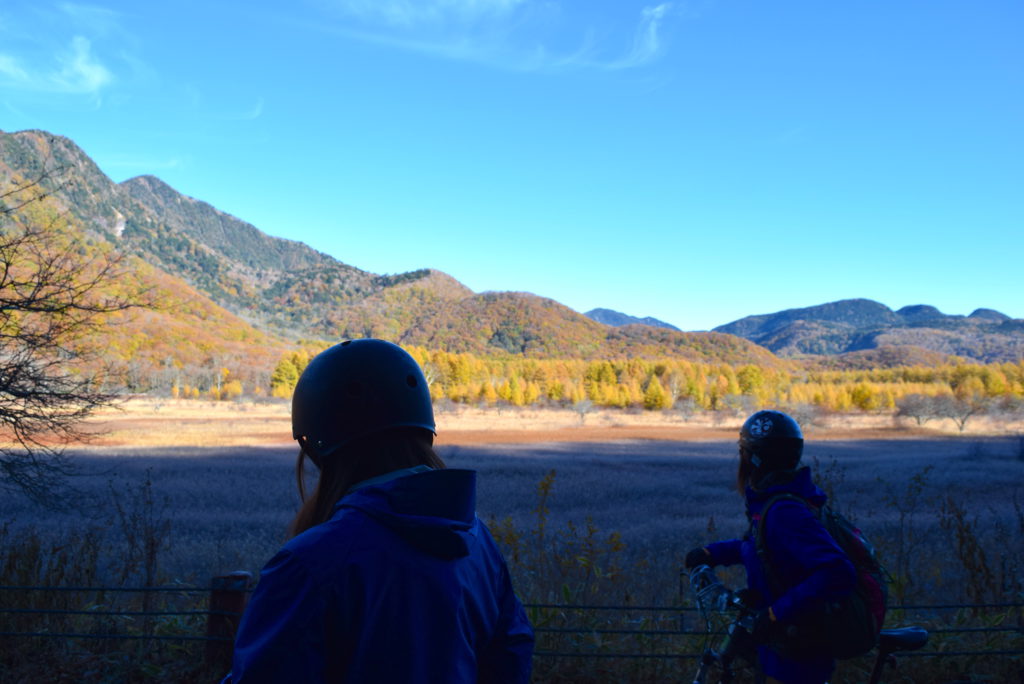 FOOTPRINT COURSE:
This is a course to visit the mysterious valley created by the nature of Okunikko and follow the footprints of Shugendo. Ride your ebike (electric mountain bike) to climb the forest road and head to Okuyama, where you can overlook the divine mountains. It is a place where you can feel the signs of animals rather than humans. A wonderful historical and mysterious valley that you can discover by hiking on a pathless road through the mountains.
Course layout: Riding around 1400m to 1750m above sea level, for a distance of 16km.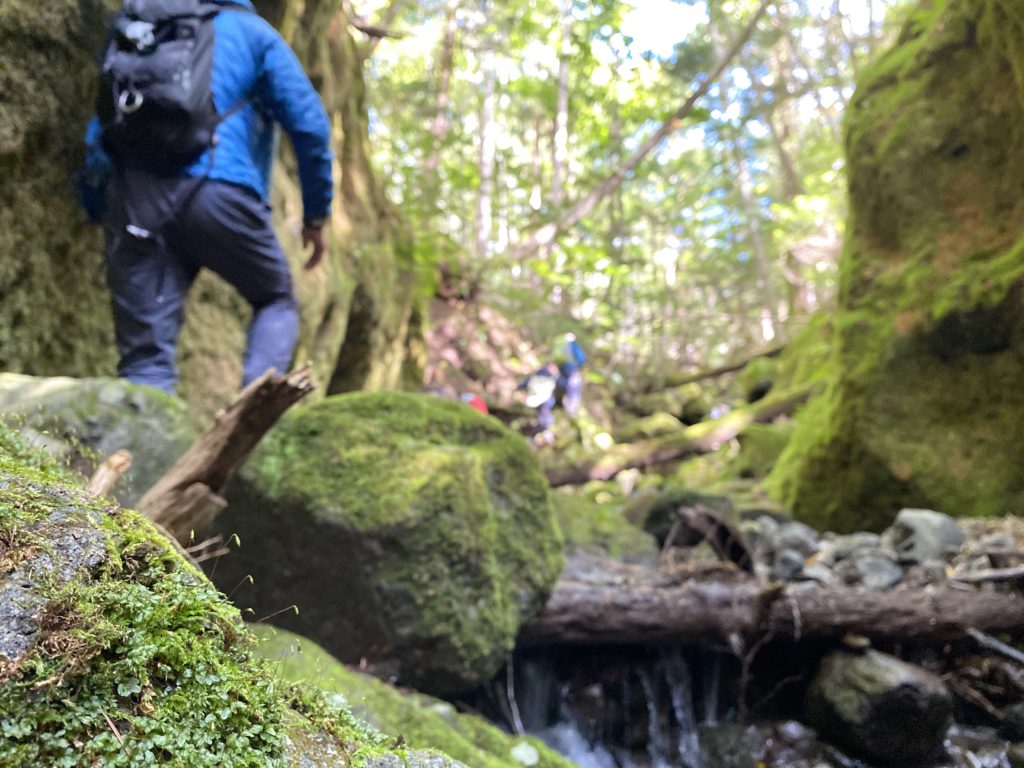 Season:
From April to October
Meeting Place and Time:
[NAOC Nikko Base]
09:00
* There is a parking lot near Nikko Base. Please contact us for details.
[Tobu Nikko Station]
08:45
・ There is also a coin parking near Tobu Nikko Station.
・ From the meeting place, we will drive to the field by NAOC car.
* Please contact us if you would like to meet at Okunikko / Yumoto Onsen, or transfer to a hotel in Okunikko.
Guests staying near Lake Chuzenji, we will meet around 09:30.
Those staying near Yumoto Onsen, around 09:45.
[At the venue]
10:00
・ Sanbonmatsu Garden Parking Lot, 2493 Chugushi, Nikko City, Tochigi Prefecture 321-1661
Time Required:
3.5 hours
End Time:
Tobu Nikko Station, around 14:30
* Please note that the end time may be slightly different.
Fee:
Adults ¥ 11,000 (+ insurance ¥ 500)
Booking:
Please contact us at [email protected] with the following details:
・ Participating tour name
・ Participants names
・ Number of people
・ e-Mail address
・ Phone number
・ Address
Included in the fee:
・ Guide fee
・ E-bike rental
・ Helmet
・ Gloves
・ Backpack
・ Snack
・ Data of photos taken during the tour
・ Consumption tax
What to Bring:
・ Easy-to-move clothes that match the season (go to high altitudes / long trousers and long-sleeved shirts are required even in the summer)
・ Drink
・ Food (lunch box, etc.)
Who can join:
15 years old and above
Terms & Conditions:
It will be held privately for 2 to 4 people (we can accept bookings for 1 person if you pay the fee for 2 people).
* In case of cancellation, we will we base this decision on the weather forecast and the condition of the field, and will make an effort to contact you by 7pm the day before the tour. However, tours can be canceled at short notice for reasons of safety or other natural conditions. Please consider this before applying.
If a tour is canceled due to weather conditions, the cost is refunded or you can change your reservation to another day.
* About infectious disease measures:
We disinfect facilities and rental items, ventilate facilities and manage staff's physical condition (temperature measurement, health check), wear masks, and disinfect hands. In addition, we ask all participating customers to measure the temperature, wear a mask, and disinfect their hands as well. We hope you understand this and enjoy the tour.