Private Family Canyoning Tour for small kids!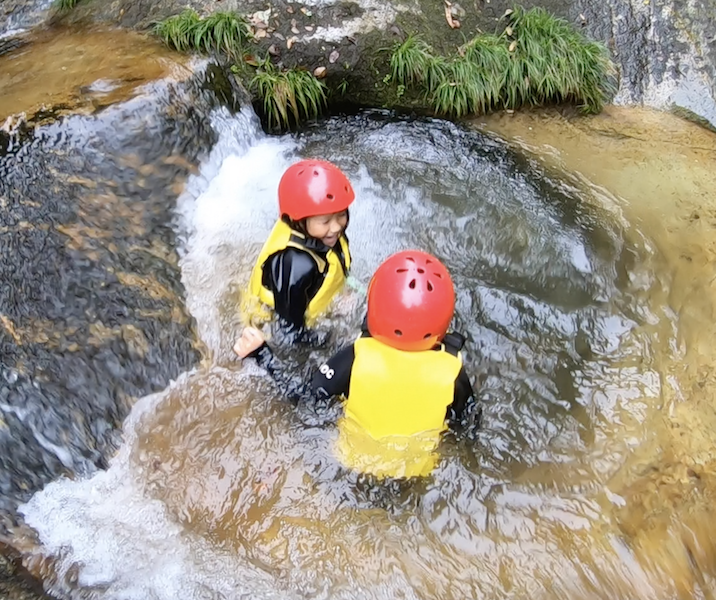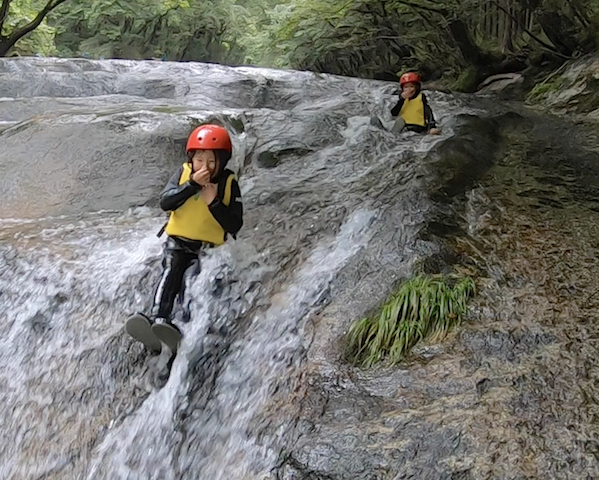 Overview
Enjoy the ultimate adventure with your loved ones!
There is no official or legal guideline for what age a child can go canyoning from, but encouraging little kids to Jumping into beautiful alpine pools, sliding down natural toboggans and abseiling down waterfalls is fantastic fun and a great activity to try as a family.
Canyoning is the perfect addition to all activity holidays for families specially during hot summer in Japan.
Let's float and flow in the clear stream. Observe how yamame trout and char swim. Slide on a bedrock like a slide. Let's jump from the top of the rock into the river.
We have prepared a private tour that you can enjoy alone with your family.
Participation is limited to one family per frame, and our trained staff will guide you in complete privacy. All necessary safety gears and equipments are included, so you can participate only with a towel! You can swim in the clear river currents and play on natural rock slides and puddles. A trained guide will take you on an exciting adventure safely. It will sure be a day full of great adventures for your children as well.
NAOC is a pioneer who introduced canyoning tours for the first time in Tochigi Prefecture! Let's dive in the beautiful nature of Nikko.
We will guide you through safe, secure and enjoyable canyoning.
This activity is for families with children of 5 years old and above.
Season
From July 1st to October 15th
Meeting place and time
■ Time of departure:
* Morning Tour: NAOC Nikko Base at 9:00
* Afternoon Tour: NAOC Nikko Base at 13:30
We offer free pick up and drop off from your hotel or station within the Nikko central area (please contact us to arrange the time).
Please make sure to arrive at least 15 minutes prior to the tour. We will start on time to protect the enjoyment of every participant.
(If you drive, Time Space Nikkoyasukawacho dai 1 Parking Lot is the closest)
Time required
Around 3 hours
Fee
Adults ¥9500 (plus ¥500 insurance)
Minors ¥8500 (plus ¥500 insurance)
Included in the tour
* Guide fee
* River gear ( life jacket, helmet, wet suit)
* Consumption tax
What to bring
– Swimming suit
– Any inner clothes to wear underneath the wetsuit (those will keep the heat longer)
– Towel
– Extra clothes
– River shoes (or any sandals with straps). Do not wear beach sandals.
*If you don't have any you can rent a pair for ¥300 (sizes from 18cm to 29cm available)
– Fleece jacket (good if it is a chill day, also rental available for ¥300.
*We wear as inner in wet suit
– If you wear glasses, please wear a strap with them.
* Please note that we cannot bear responsibility for loss or damage.
– Inside of chemical fiber such as rash guard (as inner on chilly day)
Who can participate?
Minimum age required is 5 years old.
Tour Terms & Conditions
Infants must be 5 years old or older. First timers are welcome. This activity is basically for families with small children.
* Please refrain from participating if you are pregnant, under the effect of alcohol or hangover.
* At least one of the parents must be with the infant during the tour.
The Tour will be held by two or more participants. It will be held in rainy weather, but it may be cancelled if there is a risk of flooding due to a typhoon or heavy rain.
Application

This activity is a limited program, so please make a reservation by email [email protected] or phone at 0288-70-1181.
Cancellation Policy:
A fee will be charged unless the tour is cancelled 8 or more days before the tour date.
Please see below:
7 to 2 days prior to your scheduled tour date, 30% of the total amount will be charged.
1 day prior to your scheduled tour date, 50%
On your scheduled tour date or No show, 100%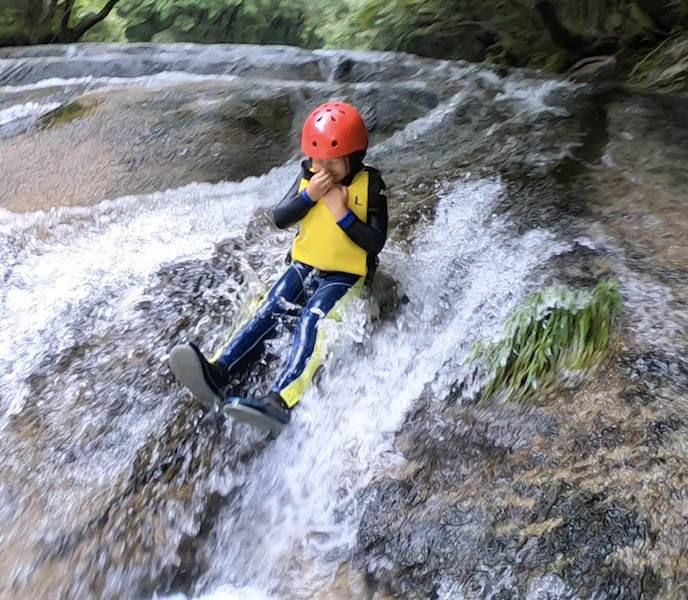 Let's have a blast!