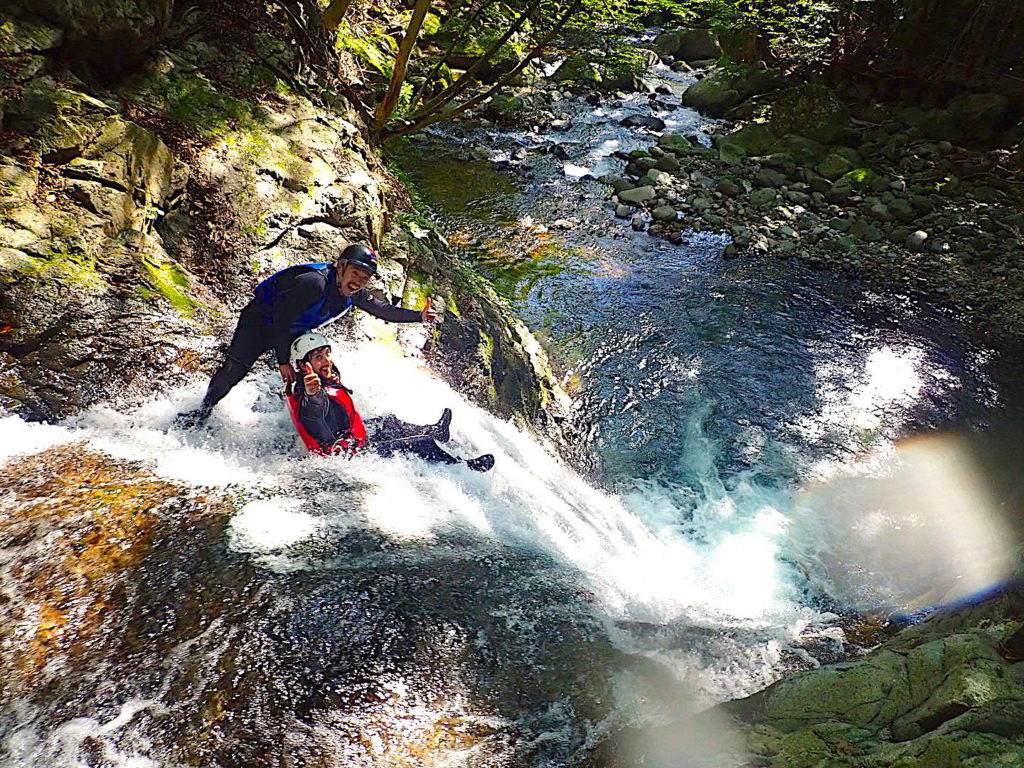 The ultimate healing adventure
Canyoning is an activity that goes down a valley with flow of river while enjoying nature.
It is a sport originating in France playing in a valley wearing a wetsuit, and has long been popular in Europe. You can slide on natural water sliders that the power of water creates, slide and jump into big natural pools, swim, and use techniques such as shower climbing as you make your way to the goal. It is a river sport where you can taste a sense of thrill and unity with nature.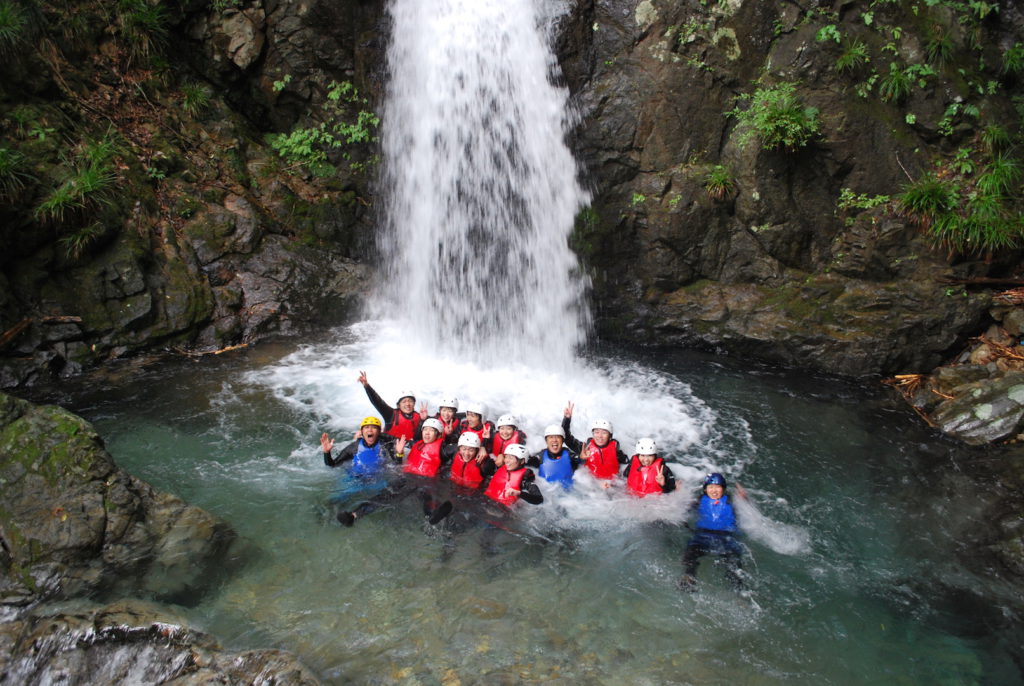 Let's get wild! Jump in dynamically! Repeater No.1 adventure!
Swim in clear streams, waterfall pools and rock sliders, and play the ultimate healing adventure, canyoning! Neither laugh nor excitement will stop at natural attractions that appear one after the other. Let's enjoy the ultimate adventure in the best company.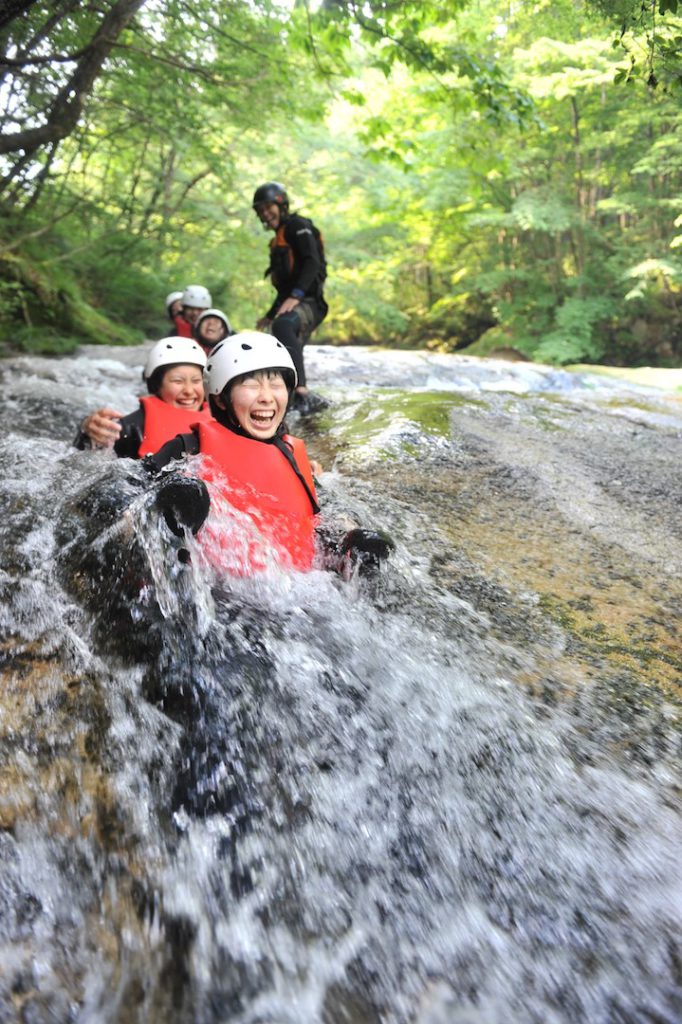 NAOC is the pioneer to introduce a canyoning tour to Tochigi prefecture! Let's experience the versatile canyoning courses of Nikko!
※ At NAOC, 4 different canyoning courses are offered.
※ Tour Course: Please keep in mind that we will select and guide you to the course of the best condition on the tour date.
Season
June to October
Meeting place and time
NAOC Kinugawa base (The meeting place may be different when using the pick-up service)
Please refer to this page or e-mail the reception
NAOC Kinugawa base Meeting Time:
Morning Tour: 9:00
Afternoon Tour: 13:00
Time required:
About 3 hours (Approximate time from reception until return)
* Please use hot water showers after the tour.
Fee
Adults ¥ 8000(+ insurance ¥ 500)
Children (6 to 12 years old) ¥ 7000 (+ insurance ¥ 500)
※ Family canyoning is held from mid-July to August 31
Included in the fee:
– Guide fee
– Equipment (life jacket, helmet, wetsuit, hip protector)
– Consumption tax
What to bring:
· Swimsuit (or underwear that can get wet)
※ Please consider it as the inner wear under the wetsuit
· Towel
※ You will use it for changing clothes after the tour
·Fleece rental fee ¥ 300 (To be used on chilly days etc.)
Other useful belongings to bring in case you have them:
· Glasses band
※ Please understand that we are not responsible for lost or damaged glasses
· Fleece jacket (To be used on chilly days etc)
※ To be worn as an inner clothes under the wetsuits. Rental available for ¥300.
· Climbing shoes (if you have shoes suitable for canyoning)
【Clothes to bring according to the weather】
· Inner of synthetic fiber such as rush guard (as inner for chilly days)
· Inner of synthetic fiber such as tights and leggings (as inner for chilly days)
Who can join?
6 years old and above (Family canyoning is available for kids)
People with no canyoning experience are welcome. People in good health.
※ Participation of those who are drunk, hangover, or pregnant will not be allowed.
Terms & Conditions:
Tours will be held for 2 people or more.
We will hold it even in rainy weather. However, it may be canceled if there is a risk of river water rise and dam release due to typhoon or heavy rain.
※ In the case of cancellation: we base this decision on the weather forecast and the condition of the river, and will make an effort to contact you by 7pm the day before the tour. However, tours can be canceled at short notice for reasons of safety or other natural conditions. If a tour is canceled due to weather conditions, the cost is refunded or you can change your reservation to another day.
Pick-up place and time:
Meeting place for pick-up: Kinugawa Onsen Station in front of the Tourist Information Center, opposite the station.
Morning Tour 8:40
Afternoon Tour 12:20
(If you wish to be picked up, please let us know at the time of reservation)
Canyoning Tour schedule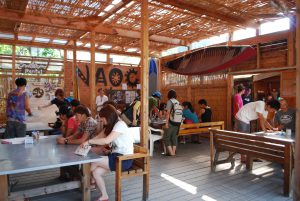 1: Meeting at NAOC base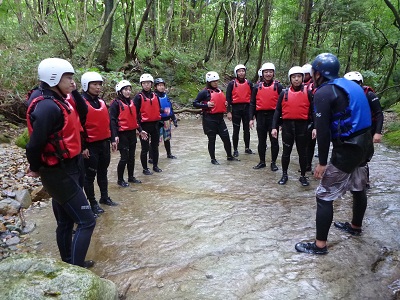 2: Bus ride to the Starting Point
Briefing before the start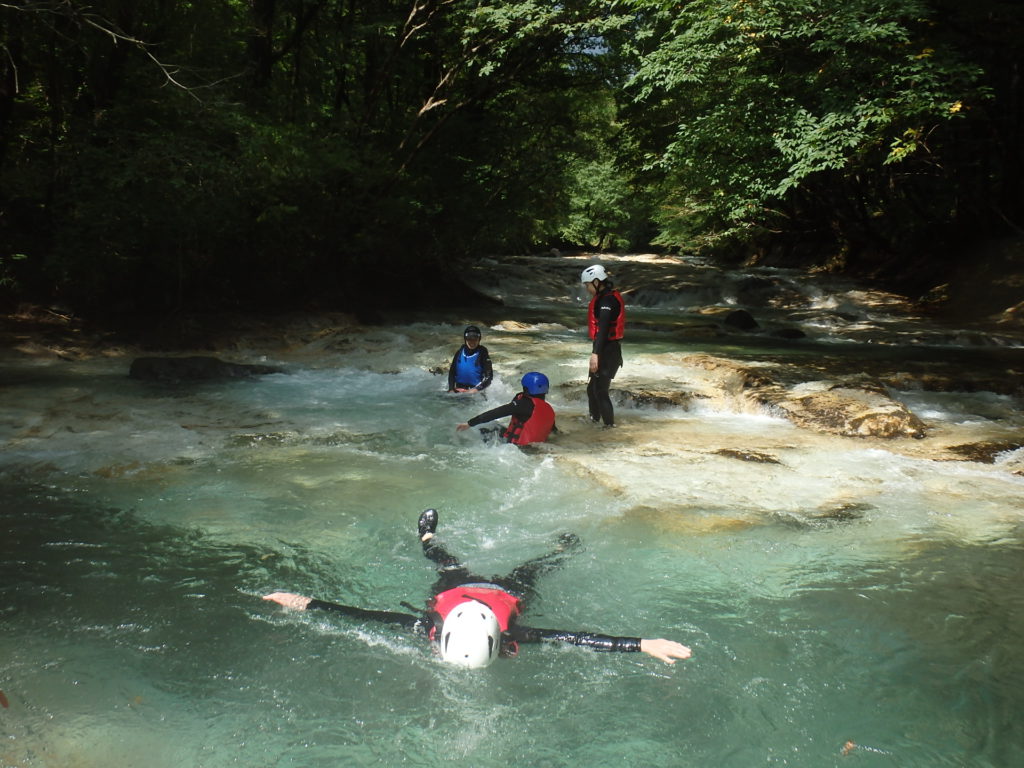 3: Canyoning starts!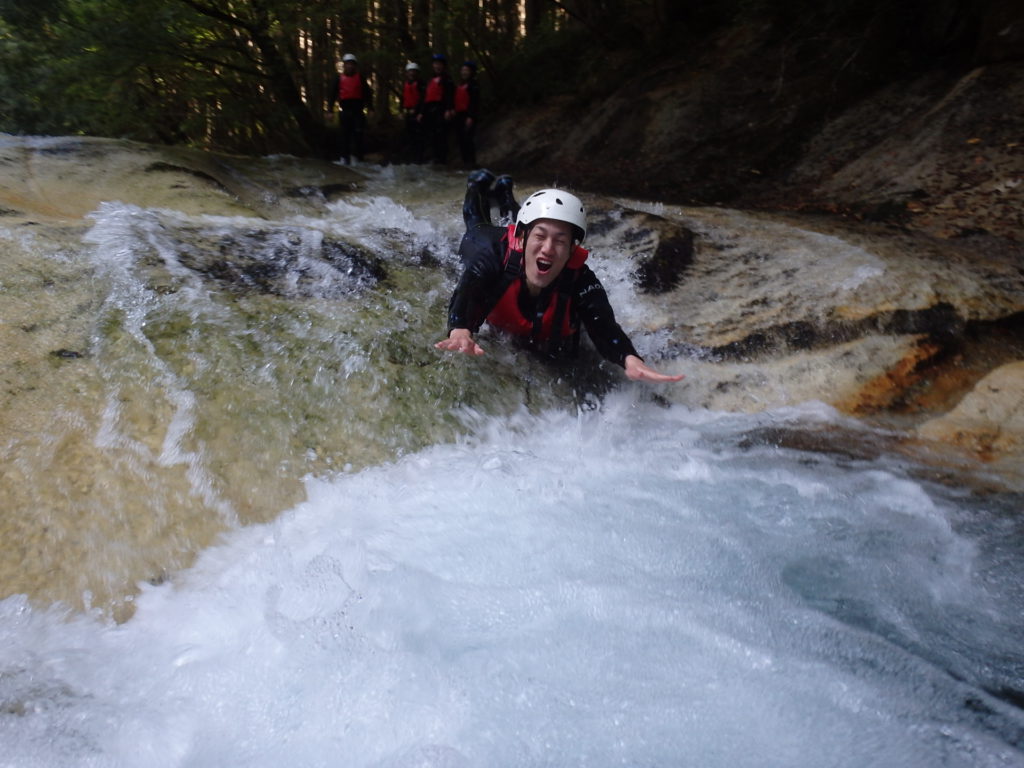 Head sliding on a natural rock slider!!!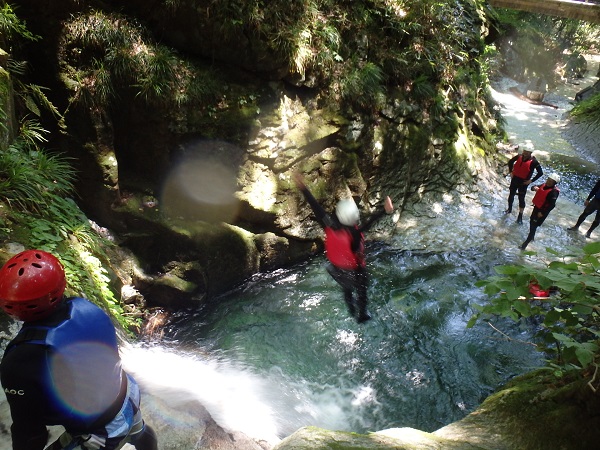 Dive into the waterfall!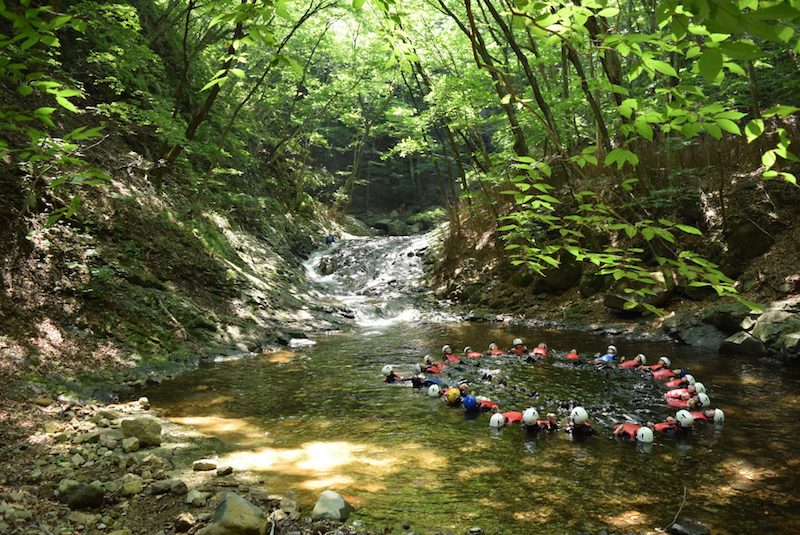 Everyone will float together in circle! Lastly, heal the whole body in a pool of waterfalls with negative ions!!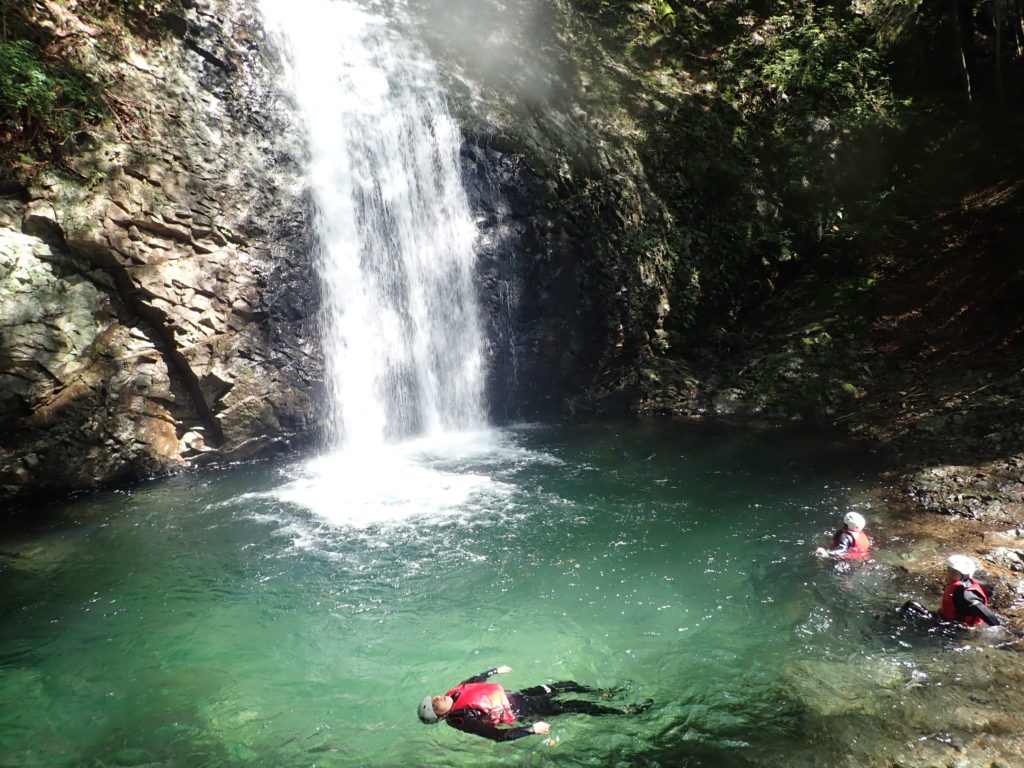 4: End of Canyoning
We return to the base on NAOC's bus.
5: Tea Time & Goodbye
12:00 (Morning Tour) or 16:00 (Afternoon Tour)